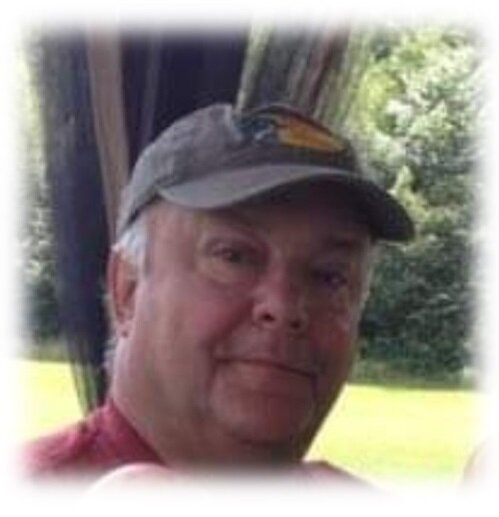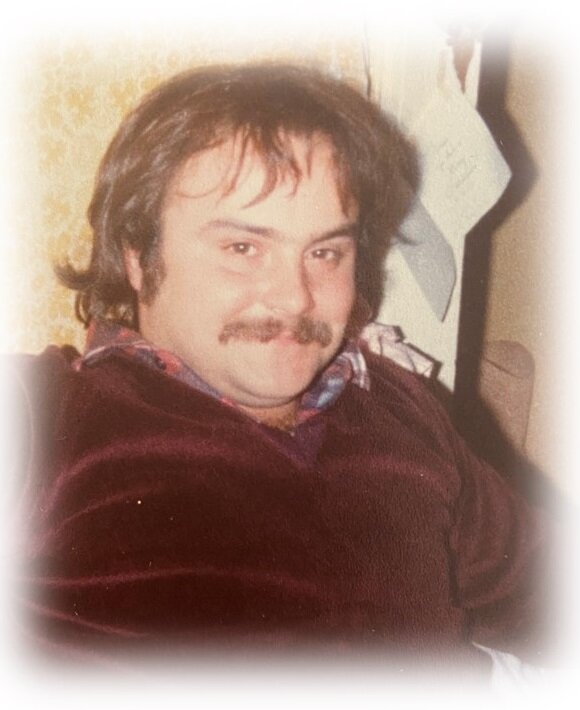 Obituary of John David MacLane
John 'David' MacLane, 62, Coalburn, passed away peacefully, April 18, 2022, at home, surrounded by the love of his family.
Born on May 15, 1959, in New Glasgow to Doreen and Robert "Bobby". He was the second oldest to seven siblings. In his younger years he was known as one of the "MacLane boys". The family lived on a small farm in MacLellans brook. There was always something to fix, build, or farm chores to tackle and when the work was done, it was time for fun. Dave was a tough kid and never shy of work. He was always with his brothers and whoever else was brave enough to tag along. Dave had 99 lives and used every one of them to live life to the fullest. At 14, working in the woods, he almost cut his foot off with a chain saw while wearing his brothers rubber boots. He was mad at his brother for running to the house to tell on him. When he attended East Pictou, it wouldn't be unusual for him to arrive in a gravel truck and head out at lunch break to deliver gravel. Dave loved attending all the dances in Lismore, Thorburn and at Goodmans. He would often pull up in a dump truck or his own truck with a picnic table in the back, full of people, having a good time. He wouldn't say no to a good fishing trip either.
Although Dave worked from a young age, his first paying job was at the Peter Pan, where he did various jobs. One included transporting the laundry to Truro. It is a good thing there wasn't GPS in those days, as the van rarely went straight there and back. He went on to attend vocational school and was guided into the machinist program where he gained employment with MacGregors. He was a gifted machinist who could fix anything, mechanical, electrical etc. but called himself a bit of a "chainsaw carpenter". It wouldn't always be pretty, but it would always work! He had a love for heavy equipment and would often be found in a dozer when not machining.
His life changed when he became a father in '83 to his son, Tyler, whom he was so proud of, most of the time! Tyler and Allen were often alongside Dave plowing in the winter, dozing or just on an adventure. Dave enjoyed having kids around and wouldn't let anyone go hungry or without. He always enjoyed farming and raised pigs, grew oversized turkeys and chickens with the help of Megan and Heather. Bon fires and music were regular Sundays at Dave's, and never without a feed.
In the late 2000's Dave followed Tyler out west to work for a few years. He enjoyed his time out there and working in the foothills of the mountains. He loved the work but had a difficult time fitting in with city life. He was often found doing major vehicle repairs on the street with no shirt on or letting the dogs run free. Dave was a combination of tough and stubborn. On a blistery cold day, while working out west, in the middle of nowhere, he had a horrible toothache. His eyes were watering and freezing to his face, so he decided to pull his tooth out with a pair of his work pliers.
Around 2011, Dave, who was now a Grampie, decided to head back to Nova Scotia. He began to have a few health problems and started his battle with diabetes. He lost his first leg shortly after he returned home but didn't let that slow him down. While waiting for his prothesis he devised his own prosthetic leg with PVC pipe and a softball. He continued to split, pile and burn firewood right until the end. He loved his wood stove. He continued to battle with diabetes, losing his second leg and then suffered a stroke. He kept up the good fight and was able to return home to his beloved dog, Daisy. He loved spoiling Daisy with treats and made sure she had her own couch. Dave loved sitting on his deck in the summer, listening to music and loved to entertain "Dave's Angels". He was always making sure anyone who visited had a drink in their hand and food in their belly. His kindness was to a fault! He loved when his grandson's, Jake, and Levi, would come swim in his pool. He enjoyed filling them with freezies, pop and any other candy that would wind them up before going home.
Dave was always very generous and loved to share with everyone. He loved to haggle for a deal or find a bargain. He was never concerned about material possessions but filled his cupboards and freezers as though he operated a store. If for some reason you didn't eat while you were there, he wanted you to take some home.
Although Dave fought with his health in the later years he was always up for a party. He loved spending time with family and friends.
He will be dearly missed by his son, Tyler (Kristen) MacLane, MacLellans Brook; grandsons, Jake and Levi; sisters, Eleanor (Oliver) Fifield, Coalburn; Angela LeBlanc, Lyons Brook; brothers, Brian (Freda), MacLellans Brook; Blaine (Janice), MacLellans Mountain; Bobby (Lisa), New Glasgow; nieces and nephews, Laurlea, Tristan, Abie, Adrianna, Cameron, Michael, Gregory, Natalie, Lawson, Luke, Stephen, James, Joey and Maria; several great nieces and nephews.
He was predeceased by his parents, Robert Benvie MacLane and Doreen Elizabeth (Mason) Fraser, his brother, Bruce.
Special thanks to Dave's sisters, Eleanor and Angela, to his many friends, family and neighbors, who took special care of him in his later years.
Big thanks to the VON, the nurses on the dialysis unit, and his driver for making Dave's life that much more enjoyable and manageable.
In keeping with Dave's wishes, his family will celebrate his life on Saturday April 23, 2022, at the Royal Canadian Legion, Branch 28, 140 MacKay Street, Stellarton from 4-8 p.m. Anyone and everyone who would love to listen to, or share a Dave story, please join us for some music and memories.
Lovingly submitted by Tyler and Kristen.
To plant a beautiful memorial tree in memory of John MacLane, please visit our Tree Store
Celebration of Life
4:00 pm - 8:00 pm
Saturday, April 23, 2022
Royal Canadian Legion Branch 28
140 MacKay Street
Stellarton, Nova Scotia, Canada
902-755-1885
A time of sharing stories, listing to music and being together.


Share Your Memory of
John
P & K MacDonald Funeral Home
536 Merigomish Road P.O. Box 215
New Glasgow, Nova Scotia B2H 5E3
P: (902) 752-8866
F: (902) 752-3537
E: info@pkmacdonald.ca