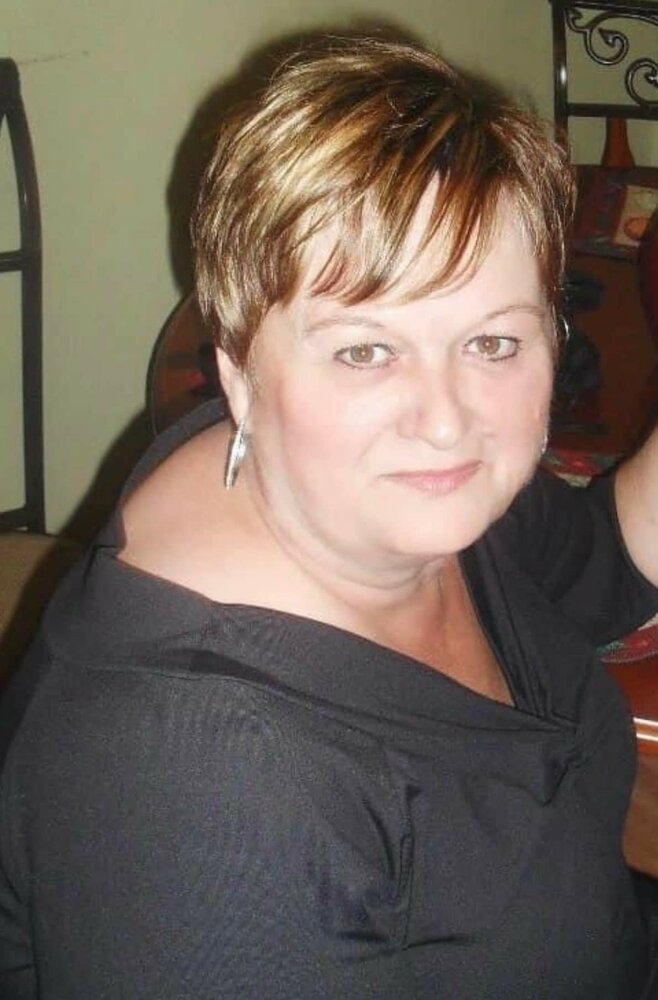 Obituary of Judy Carver
Judith Ann "Judy" Carver, 65, New Glasgow, passed away, Wednesday, June 8, 2022, in the VG Site, QEII, Halifax.
Born in New Glasgow, she was a daughter of the late Maurice James and Jean Viola (Phalen) Carver. Judy possessed a wonderful sense of humour, and her laughter would "light up a room". She cherished her feline friends, Gismo, Taz and the late, Mocha, who were her constant companions. Judy enjoyed spending time with her friends, Rose, Oretha, Dean and Eugene. She faithfully called her family each day to stay in contact, always there if needed. Judy will be dearly missed by those she loved.
Surviving are her daughter, Lisa Marie Smith (Mike), New Glasgow; son, Darren Thomas Smith, New Glasgow; grandchildren, Savonna Dawn Smith and Thomas Riley Smith; sisters, Valerie (Bill) MacLean, Little Harbour Road; Elaine M. (Donald) Beach, Amherst; brother, Maurice "Moe" (Pam) Carver, Hammonds Plains; aunts, Glenda MacIntosh, (Eldie Ross), New Glasgow; Colleen (Lux) MacDonald, Trenton; Isabel Asprey, New Glasgow; Lillian (Mick) O'Hearn, Halifax; Francis Hirtle, Timberlea; uncles, Fred (Carol) Phalen, Trenton; Cyril (Jill) Phalen, Sarnia, Ont.; Barry (Shirley) Phalen, New Glasgow; Raymond (Roberta) Carver, Enfield; Wallace (Beverley) Carver, Mahone Bay; sisters-in-law, Priscilla Phalen, Spring Hill; Edith Phalen, Halifax; Paulette Carver, Mahone Bay; many nieces, nephews and cousins.
Besides her parents, she was predeceased by aunts, Elaine Smith, Dorothy Slaunwhite; uncles, Jimmy Asprey, Douglas Carver, Pearlie Carver, Luther Carver and Gerald Carver.
The family will receive visitors 6-8 p.m. Friday, June 17th in P. & K. MacDonald Funeral Home.
Donations may be made in Judy's memory to her family.
Harper Valley PTA – Judy's favourite song
I wanna tell you all a story 'bout
A Harper Valley widowed wife
Who had a teenage daughter
Who attended Harper Valley Junior High
Well, her daughter came home one afternoon
And didn't even stop to play
And she said, "mom, I got a note here from the Harper Valley PTA"
Well, the note said, "Mrs. Johnson
You're wearin' your dresses way too high
It's reported you've been drinking
And a-running 'round with men and goin' wild
And we don't believe you oughta be a-bringin' up
Your little girl this way"
And it was signed by the Secretary
Harper Valley PTA
Well, it happened that the PTA was gonna meet
That very afternoon
And they were sure surprised
When Mrs. Johnson wore her miniskirt into the room
And as she walked up to the blackboard
I can still recall the words she had to say
She said, "I'd like to address this meeting of the Harper Valley PTA
Well, there's Bobby Taylor sittin' there
And seven times he's asked me for a date
And Mrs. Taylor sure seems to use a lotta ice
Whenever he's away
And Mr. Baker can you tell us why
Your secretary had to leave this town?
And shouldn't widow Jones be told to keep
Her window shades all pulled completely down
Well, Mr. Harper couldn't be here
'Cause he stayed too long at Kelly's Bar again
And if you smell Shirley Thompson's breath
You'll find she's had a little nip of gin
And then you have the nerve to tell me
You think that as the mother I'm not fit
Well, this is just a little Peyton Place
And you're all Harper Valley hypocrites"
No, I wouldn't put you on because it really did
It happened just this way
The day my mama socked it to the Harper Valley PTA
The day my mama socked it to the Harper Valley PTA
With love – Lisa and Darren
Visitation
6:00 pm - 8:00 pm
Friday, June 17, 2022
P & K MacDonald Funeral Home Limited
536 Merigomish Road , P.O. Box 215
New Glasgow, Nova Scotia, Canada
902-752-8866


P & K MacDonald Funeral Home
536 Merigomish Road P.O. Box 215
New Glasgow, Nova Scotia B2H 5E3
P: (902) 752-8866
F: (902) 752-3537
E: info@pkmacdonald.ca