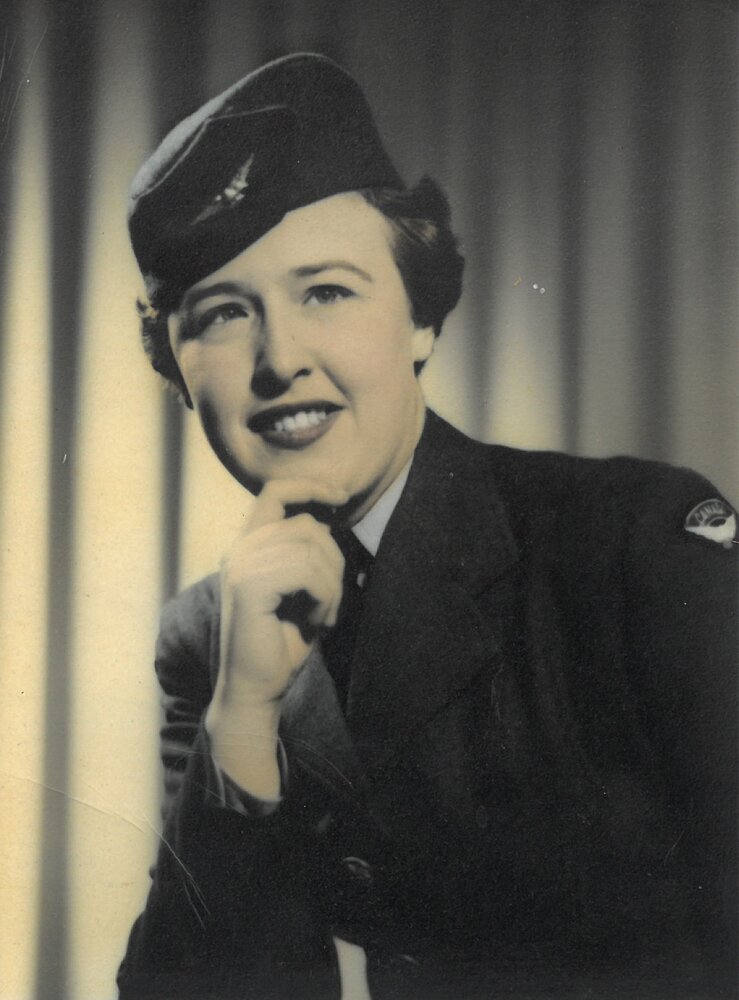 Obituary of Sue Ferguson Braniff
DURHAM - Sue Ferguson Braniff, 93, Durham, passed away peacefully, Sunday, July 17, 2022, in the Aberdeen Hospital, Palliative Care Unit, New Glasgow, surrounded by the love of her family.
Born in Summerside, P.E.I. she was a daughter of the late Archibald Ferguson and Elzie Muriel MacNeil. During the Second World War, Sue served with the Canadian Forces at Pier 21, Halifax, helping refugees entering Canada. Prior to the opening for the former Scott Paper, Abercrombie, she was hired as private secretary to Glen Miller, where she was employed for 30 years until retirement. Sue cherished her privacy and loved her family deeply. She possessed an intelligent mind, gentle resilience, and graceful determination. Sue will be dearly missed by those she loved.
Surviving are her daughters, Monique Guthro, Spring Hill; Michelle Johnson, Scotsburn; sons, Shayne (Cynthia), Durham; Chris (Velma), Loch Broom; grandchildren, Nicole, Samantha (Ali), Jackie, Joshua, Tim and Tammy; great-granddaughter, Reyna, Nadia, Ameer, Kyanna, Ayden, Jennifer, Mason, Samantha and Owen; sister, Lill (Gene) Naspo, New Jersey; several nieces and nephews.
Besides her parents, she was predeceased by her husband, Ralph Donald Braniff; son, M. Scott "Moosie" Braniff; son-in-law, James Albert Guthro; sisters, Chris, Glennie and Annabelle; brother, Jack.
In honour of Sue's wishes her family will celebrate her life privately. Interment will be in Abercrombie Cemetery.
Donations may be made in Sue's memory to Tearmann House or Heart and Stroke Foundation of Nova Scotia.
P & K MacDonald Funeral Home
536 Merigomish Road P.O. Box 215
New Glasgow, Nova Scotia B2H 5E3
P: (902) 752-8866
F: (902) 752-3537
E: info@pkmacdonald.ca