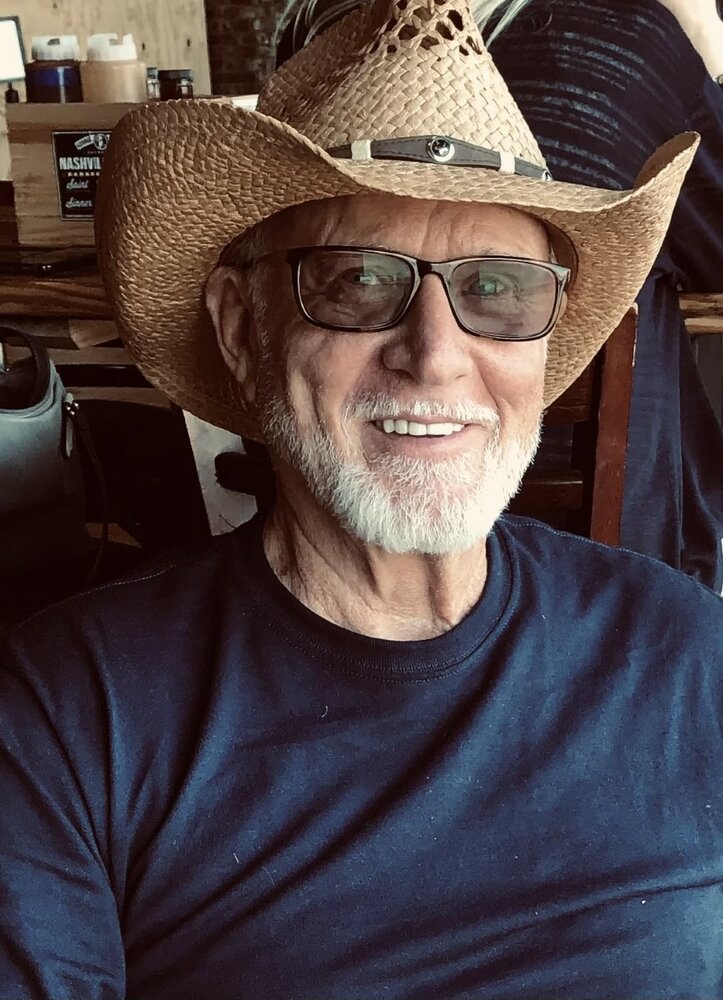 Share Your Memory of
Sandy


Celebration of Life
Please join us as we celebrate the life of Alexander "Sandy" Stalker – a life he certainly lived to the fullest!
The celebration will be held on July 29th, 2022 at the Merigomish School House Community Center (1682 Shore Rd., Merigomish, NS) from 6 – 8pm.
Come ready to share memories, laugh at the good times, and remember the full life he lived. Snacks will be provided.
Sandy's full obituary, originally published in December, 2021.
Alexander "Sandy" Stalker was born on December 26, 1950 in Kenzieville, Nova Scotia to Ida and Billy Stalker. Raised on the family farm with five siblings, Sandy was charismatic, energetic and fearless from the start. Whether crashing through walls while wrestling with his brother Jamie, or showing up covered in pig sty slop after attempting to ride a sow like a cowboy, he brought a combination of hilarity and chaos to the farm in his younger years. Sandy had an incredibly sharp mind and a voracious curiosity that he applied to just about everything – except school. For him, school was for playing sports, meeting girls and honing his trash talking skills. He was an incredible athlete, and logged far more time with his buddies on the court then he ever did in a classroom. An adventurer through and through, he also spent countless hours in the woods – sometimes hunting, sometimes just exploring.
A notorious jokester, Sandy's friends and family were the frequent subjects of his good-natured pranks. For someone who could never remember Christmas or even his own birthday, he always remembered April Fools. Anyone who knew Sandy had at least a few "Sandy stories." Explosions in the kitchen, handstands in the yacht club parking lot, antics on the golf course… when you were with Sandy, you knew you were in for an adventure or a laugh. Usually both. Sandy's career in international business brought him all across the globe, where he quickly earned a reputation for being both a character and a man of his word. He could have a whole room of stuffy execs or military leaders in stitches, and quickly developed friendships with those he met along the way. Not many people can say they raced camels with Sheikhs, went hunting in the jungles of Central America with military leaders, or had the Admiral of a foreign navy give a personal tour of a battleship to his mother… but that was the norm for Sandy. After he retired, Sandy continued to embrace his wandering nature, spending much of his time exploring the backcountry of the Western US in his beloved Jeep. It was always a roll of the dice as to where he would be whenever you called him. He'd be at home in Florida and decide to go for a drive after breakfast, and two days later would end up in Wyoming in his flip flops. A self-described cowboy and explorer at heart, he was happiest when he was free to roam. More than anything though, Sandy will be remembered as a man of integrity. He would give just as much time and respect to the person serving his food as to the person at the head of the executive table. He would do anything for a friend, was quick to help those in need and was a fierce defender of the underdog.
Sandy cared deeply for his family and loved his two daughters (Kimberly and Janet) more than anything. He passed away peacefully on Dec 12, 2021 after a nine month battle with brain cancer.
In lieu of flowers, his family suggests that donations be made in support of your local Boys and Girls Club, Food Bank or to the Red Cross. Please join us in wishing Sandy the bluest of skies.
Lovingly submitted by his family.
Celebration of Life
6:00 pm - 8:00 pm
Friday, July 29, 2022
Merigomish School House Community Centre
1682 Shore Road
Merigomish, Nova Scotia, Canada
902-926-2116
Come ready to share memories, laugh at the good times, and remember the full life he lived.
P & K MacDonald Funeral Home
536 Merigomish Road P.O. Box 215
New Glasgow, Nova Scotia B2H 5E3
P: (902) 752-8866
F: (902) 752-3537
E: info@pkmacdonald.ca