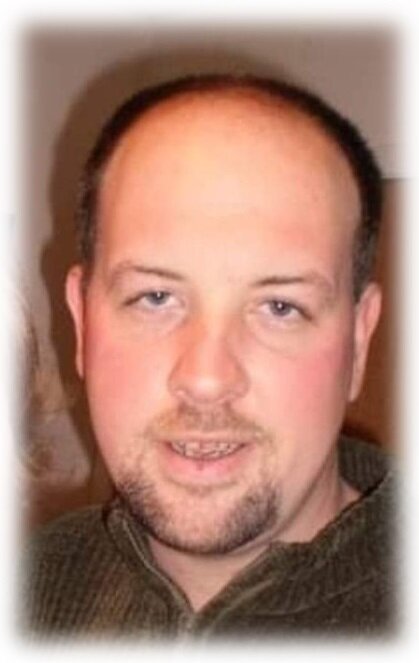 Share Your Memory of
James


Obituary of James Patrick Lewis
TRENTON – James Patrick "Jimmy" Lewis, 45, Trenton, passed away Thursday, November 24, 2022, in the Aberdeen Hospital, Palliative Care Unit, New Glasgow, surrounded by his family.
Jimmy was employed with Nuna Logistics, Ontario, where he serviced heavy equipment for the mining industry. Previously, he was employed with Ledcor, Fort McMurray, Alta., the former Maritime Steel and Bob Allen Auto, New Glasgow. Jimmy was "everybody's friend" and enjoyed getting together with family and friends. He enjoyed camping, four-wheeling and fishing. Jimmy will be remembered as an awesome, smiling, happy person, and will be dearly missed by those he loved.
Surviving are his mother, Dawn Joanne (Halliday) Matheson (John Lennon), Abercrombie; children, Tyler Clyburne-Lewis, Shalyn Clyburne-Lewis and Logan Clyburne-Lewis, Trenton; sister, Mary Cecile Lewis and her son, James Decker, Abercrombie; brothers, Brian Scott Kehoe and his children, Braden and Charlie, St. Albert, Alta.; John Orrie (Angela) Darroch and their children, Maggie and Gage, Westville; paternal grandfather, Joe Lewis, Riverton; father, Joseph Brian Lewis, Little Harbour; mother-in-law, Diane Agnes (MacAulay) (Clyburne) (Phillip "Buck) Perry, New Glasgow; brother and sisters-in-law, Robert "Bobby" (Michelle) Clyburne, Pictou Landing; Nancy Patterson, Priestville; Mary (David) Jordan, Walkerville; Jessie O'Connor, Trenton; Debbie (Roger) Williams, Pugwash; Sharon (Brent) Cameron, Westville; Bobby (Michelle) Perry, Trenton; Pat (Michelle) Perry, Hamilton, Ont.; Phillip Perry, New Glasgow; numerous aunts, uncles, nieces, nephews and cousins.
He was predeceased by his wife, Barbara Darlene "Barbie" "Bea" Clyburne, who died on October 15, 2022; stepfather, Bert Matheson; maternal grandparents, Cecil and Mary (Jackson) Halliday; paternal grandmother, Marie (Fraser) Lewis; uncles, Reg Rehill and Billy Halliday; cousin, Karen Chisholm; father-in-law, Robert Rexton Clyburn; brothers-in-law, Wesley O'Connor and Danny Steeves.
The family will receive visitors 2-4 and 6-8 p.m. Sunday, November 27 in P. & K. MacDonald Funeral Home, New Glasgow from where funeral service will be held for Jimmy and Barbie, 11 a.m. Monday, November 28 with Rev. Dr. Glen Matheson officiating. Interment will be in Hillside Cemetery.
The Lewis and Clyburne families wish to thank the Aberdeen Hospital Palliative Care nursing and support staff for the amazing care received.
Donations may be made in Jimmy's memory towards the care of his children.
Funeral service Livestream - click here
P & K MacDonald Funeral Home
536 Merigomish Road P.O. Box 215
New Glasgow, Nova Scotia B2H 5E3
P: (902) 752-8866
F: (902) 752-3537
E: info@pkmacdonald.ca