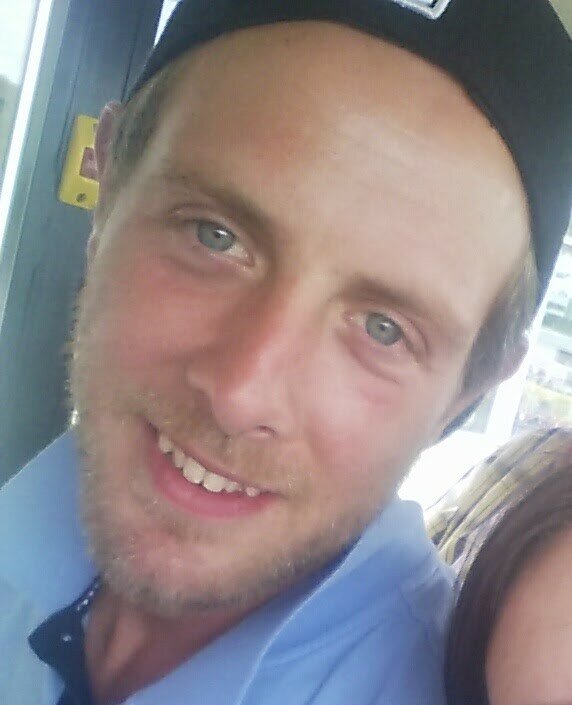 Share Your Memory of
Brandon


Obituary of Brandon Matthew Charles Gerrior
On Saturday, March 18, 2023, Brandon Matthew Charles Gerrior passed away unexpectedly at home. Our hearts are shattered.
Born on September 2, 1986 and raised in Trenton, Brandon was affectionately called "The Duke of Duke Street", because in his 36 years, he never could quite get too far from his parents' home. He was a passionate kid who grew into a passionate man, always on the go and never sitting still for long. We could fill a book with the stories from his teenage years and still, it wouldn't be enough to remember a man of his magnitude. He has always been larger than life and the void he has left will be felt forever.
Brandon was the type of guy who you could drop into the woods and, more than survive, he'd likely build himself a nice little cabin and be quite comfortable. He could tell the time by the sun but had no concept of how much time had passed. He could tell you which way was North but never the date, and every single morning was spent in a frenzy looking for the things he had somehow misplaced since the night before. He caught many trout in the rivers, and taught Blake how to clean and cook them. The last few years he spent any available moment he could at Abercrombie Golf Club. Brandon had the best tan in Pictou County because during the warmer months you'd never catch him inside.
Brandon spent the last 15 years roofing, most recently with Jardine's Construction. He loved his job and he was one of the best, most sought after roofers in the county. He often said, "You have to have a certain level of crazy to be a roofer, and I have more than enough!" He could scale buildings like a spider monkey and he often got himself into some precarious spots, like the tops of church steeples, but he did it with no fear.
His family was an important part of Brandon's life and he came from a huge one. He loved his parents. He spoke often of the many mornings with Dad at the hockey rink, collecting coins, or just sitting with a coffee and shooting the breeze. His Mom was everything to him. Brandon was the ultimate Mama's Boy and he was damn proud of that fact. He was so proud of his baby brother Nathan, even though he thought Nay should have been named Jesus or Sarah.
Most importantly, he loved his two boys. He was a great father. He spent countless days and nights playing board games at the kitchen table, playing hockey in the driveway, and going to the arcade. The 8 years he got to spend with them will never be enough for us, but we're so happy we had them and will keep those memories close.
Lastly, he loved Stefanie. He drove her crazy but the life they lived together was nothing short of incredible. From the "jinxed" ring to dancing to Footloose, their love can't be encapsulated in any kind of words.
Brandon is survived by his parents, Russell and Cindy Gerrior, his partner Stefanie Tye, his two sons Jesse and Blake, his brother Nathan (Meghan), nieces and nephew Charlie, Hunsley, Priyah, and Daemon, maternal aunts Susan (Tommy), Debbie, Helen, Linda, and Wanda, maternal uncles Bobby (Kathy) Brooks, Kevin Brooks, and Shane Brooks, paternal aunts Verna (Frank) Bates, Heather (Joey) Agnew, paternal uncles Brian (Jane) Gerrior and Robert (Tracey) Gerrior, too many cousins to list, as well as his sister in law Jocelyn Tye, and parents in law, Clifford and Shelley Tye.
He was predeceased by paternal grandparents Charlie and Susie (Burns) Gerrior, maternal grandparents Edward and Doris (Carpan) Brooks, and uncle Louie Brooks.
The family will receive visitors 10 - 10:50 a.m. Friday, March 24 in P. & K. MacDonald Funeral Home Chapel from where funeral service will be held 11 a.m. with Rev. Dr. Glen Matheson officiating. Interment will be in Telford Cemetery.
Donations can be made to his boy's education.
Lovingly written by Stefanie
Funeral Service Livestream - click HERE
Visitation
10:00 am - 10:50 am
Friday, March 24, 2023
P & K MacDonald Funeral Home Limited Chapel
536 Merigomish Road , P.O. Box 215
New Glasgow, Nova Scotia, Canada
902-752-8866
Funeral Service
11:00 am - 11:30 am
Friday, March 24, 2023
P. & K. MacDonald Funeral Home Chapel
536 Merigomish Rd, P.O. Box 215
New Glasgow, Nova Scotia, Canada
902-752-8866
Interment
1:00 pm - 1:15 pm
Friday, March 24, 2023
Telford Cemetery
Highway No. 4
Telford, Nova Scotia, Canada
P & K MacDonald Funeral Home
536 Merigomish Road P.O. Box 215
New Glasgow, Nova Scotia B2H 5E3
P: (902) 752-8866
F: (902) 752-3537
E: info@pkmacdonald.ca