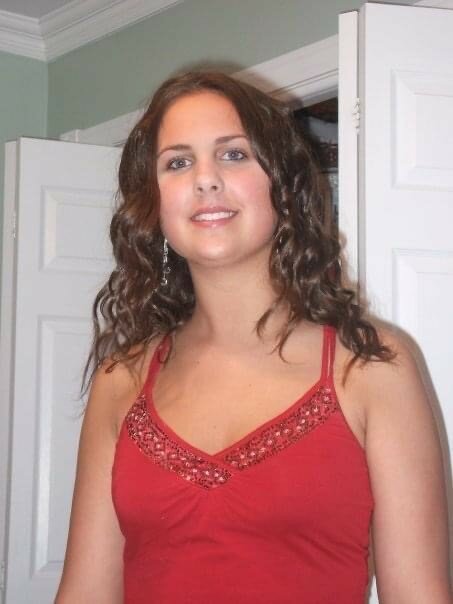 Share Your Memory of
Brittany


Obituary of Brittany Morghan Fraser
Brittany Morghan Fraser, 33, New Glasgow, passed away Tuesday, May 16, 2023, in the Aberdeen Hospital, New Glasgow, surrounded by her family after a brief illness.
Born in New Glasgow, she was a daughter of Jack and Marjorie (MacAulay) Fraser. She was a member of Our Lady of Lourdes Roman Catholic Church, Stellarton. Brittany was employed as a Physio/Occupational Health Therapist assistant with the Nova Scotia Health Authority. Brittany always considered herself lucky as she boasted of having two wonderful and supportive families, biological and work. From the many messages received, it was noted that she was "THE CARE in Health Care", "adored by her many patients" and "an absolute pleasure to work with". As much as she enjoyed and excelled in her career, her love for her daughter Addison Mae surpassed everything in her life. She was her miracle baby girl – her dream come true. Brittany enjoyed an unbreakable bond with her parents, sisters and her adorable fur babies, Hunter, and Cooper. She treasured time spent with family and friends. Brittany was an "old soul" – she truly listened to people and took an interest in their lives. She was a strong, intelligent, loving lady, who was beautiful inside and out. A message received, the writer stated, "there are not enough superlatives in the English language to adequately portray Brittany". She now enjoys the promise made to her in baptism, the reward of everlasting life. No more pain, no more suffering – eternal peace.
Surviving are her parents, Jack and Marjorie Fraser, Westville Road; 3-year old daughter, Addison Mae Roddick, New Glasgow; sisters, Ashley (James) LeGresley and their children, Jaime and Jordyn, Halifax; twin sister, Courtney Fraser (Devon Hennigar), Hubbards; maternal aunts, Maureen O'Hagan, New Glasgow; Marilyn MacAulay, New Glasgow; Pauline Murphy, Churchville; Joanne MacAulay, New Glasgow; Brenda MacAulay, Walkerville; Margie (Bill) Goodall, Cole Harbour; maternal uncle, Adam (Jennifer) MacAulay, Riverton; paternal aunts, Heather (Doug) Adamson, Annapolis Valley; Karen (Craig) Colbourne, Plymouth; Michelle Stacey, Toronto, Ont.; several grandaunts and uncles; numerous cousins.
She was predeceased by maternal grandparents, Clarence "Bud" and Irene (Murray) MacAulay; paternal grandparents, Jack and Blanche (Long) Fraser; maternal uncles, Brian MacAulay and Chandler MacAulay in infancy; paternal uncle, Glenn Fraser.
The family will receive visitors 2-4 and 6-8 p.m. Sunday, May 21 in P. & K. MacDonald Funeral Home, New Glasgow. Mass of Christian Burial will be held 11 a.m. Monday, May 22 in Our Lady of Lourdes Roman Catholic Church, Stellarton with Father MacDonald Ibeh presiding. Interment will be in the parish cemetery.
Family flowers only, please. Donations will be gratefully accepted in Brittany's memory for her daughter, Addison Mae in care of Marjorie Fraser.
"There are some who bring a light so great to the world that even after they have gone, the light remains."
P & K MacDonald Funeral Home
536 Merigomish Road P.O. Box 215
New Glasgow, Nova Scotia B2H 5E3
P: (902) 752-8866
F: (902) 752-3537
E: info@pkmacdonald.ca