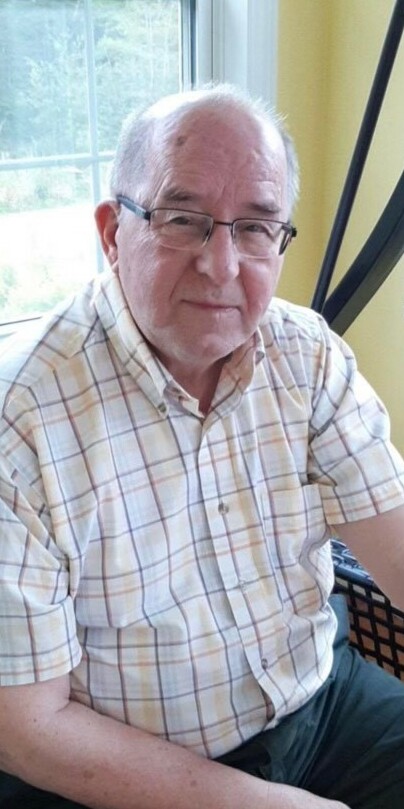 Share Your Memory of
Walter


Obituary of Walter William Agnew
In Loving memeory of Walter "Wally" Agnew
It is with great sorrow, yet deep joy, that we announce the move of Walter from his home in Westville, NS, to the Church Triumphant. A devoted husband, loving father and dedicated Christian. Walter peacefully departed from this world on July 2nd, at the age of 74, leaving behind a legacy of love and faith that will forever be cherished.
Born on January 29, 1949, Walter was the third oldest of fifteen children. He was a man of remarkable character, who possessed an indomitable spirit and a kind heart that touched the lives of all who had the privilege of knowing him. Walter's commitment to his family, his constant faith in God and his love for capturing wildlife with his camera were the cornerstones of his life.
Walter shared a beautiful journey of love and companionship with his beloved wife, Dawn Agnew. Their bond was a shining example of trust, fidelity, and steadfast love that spanned 27 years. Together, they built a life filled with joy, laughter, and countless cherished memories, through all the highs and lows.
Walter's greatest source of pride and joy resided in his children. He was always available to offer a helping hand or words of wisdom. Walter departed ahead of his sons, Timothy (Amanda) Agnew, and Andrew Hawkes, and his daughters, Amanda (Patrick) Haché, Darci (Matthew) Forrest and Chanté Broadbridge; while he was predeceased by his eldest son, Jonathon MacKay. Walter's love for his children knew no bounds, and his influence will continue to shape their lives forever.
In addition to his children, Walter leaves a legacy of adoring grandchildren, bringing immeasurable happiness and fulfillment to his heart. Isaac, Cohen, Davis, Alexus, Scarlett, Taiven, Noah, Emma, and William were the lights of his life. He cherished each and every moment spent talking to them, spending time with them or seeing pictures of their adventures. Walter's love and wisdom will continue to resonate within their lives, guiding them as they navigate their own journeys.
Walter's faith was an integral part of his life. A dedicated Christian, he found solace and strength in his relationship with God. His firm belief in the power of prayer and the comfort of God's love carried him through life's challenges and brought him a deep sense of peace. If you ever heard Walter bring a sermon, it was always evident how the fruit of gentleness overflowed from his heart and soul.
Walter will be remembered for his warm smile, his compassionate heart, his ability to make a room laugh and his delight in God's creation in nature. His departure will leave a void for those still here, but we may take comfort as he did, that he is now at rest in the presence of his Saviour; no longer to suffer in a body that limited his dreams and desires- hallelujah.
A celebration to memorialize Walter's life will be held at 11 am on Friday, July 7th at Trenton Church of The Nazarene, with visitation from 6-8 pm Thursday, July 6th at P & K MacDonald Funeral Home.
In lieu of flowers, the family kindly asks that donations be made in Walter's name to the Victorian Order of Nurses (Pictou County), in honour of his memory.
He received astounding care from his VON team, and Walter also received the best care, on each trip, from the medical staff at the Aberdeen Hospital. Our family is so appreciative of the attentiveness and compassion given by all the care teams that crossed our paths.
During this difficult time, let us remember Walter Agnew for the extraordinary man he was; his boundless love, and his unwavering faith. May his soul rest in eternal peace, and may his family and loved ones find comfort in the beautiful memories they shared together.
Lovingly submitted by family.
Visitation
6:00 pm - 8:00 pm
Thursday, July 6, 2023
P & K MacDonald Funeral Home Limited
536 Merigomish Road , P.O. Box 215
New Glasgow, Nova Scotia, Canada
902-752-8866

Get Directions
Funeral Service
11:00 am - 11:45 am
Friday, July 7, 2023
Trenton Church of the Nazarene
1 Duke Street
Trenton, Nova Scotia, Canada
902-755-1316

Get Directions
P & K MacDonald Funeral Home
536 Merigomish Road P.O. Box 215
New Glasgow, Nova Scotia B2H 5E3
P: (902) 752-8866
F: (902) 752-3537
E: info@pkmacdonald.ca