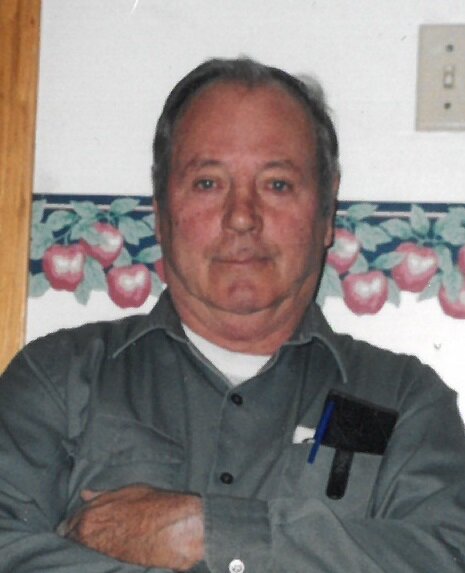 Share Your Memory of
Dorance


Obituary of Dorance Campbell Zinck
LINACY – Dorance Campbell Zinck, 84, Linacy, passed away Wednesday, August 24, 2022.
Born in Musquodoboit, he was a son of the late Charles Lewis and Jane Fulton (Hutchinson) Zinck. Dorance drove a truck since the age of 15, never retiring, a career he thoroughly enjoyed. He was a very sociable person; his job afforded him countless hours of conversation and the ability to make many friends. Dorance enjoyed teasing his wife, Joan, by always buying "a few" scratch tickets when he and his best fur friend, Jake went for their daily drives. He cherished his Saturday morning breakfasts at A & W with his friend, Scotty. Dorance possessed an enduring loyalty, tenacious spirit, and patriarchal influence. He was part of the "Nan and Pup" duo, lovingly introduced for years as "Pup" by his children and grandchildren. Pup leaves an enduring legacy of hard work and eternal love.
Surviving are his wife of 64 years, Joan (Gay); daughter, Darlene (Fraser) Kirwan, Linacy; daughters-in-law, Debbie Zinck, Fredericton, N.B.; Diane Tibbo, Linacy; grandchildren, Amanda, Natasha (Chris), Sylvia (Jimmy), Chad, Ryan (Jennifer), Tyler (Christine), Maggie (John), Joan Marie (Jeff), Ashley (Donald), Jonathan and Ashton; great-grandchildren, Eric, Kyla, Kaitlyn, Riley, Logan, Anthony, Callie, JJ, Parker, Hailey, Cash, Addison, Ben and Evan; great, great-grandchildren, Theo and Justin; sisters, Elsie Weir, Pine Tree; Wanda Whidden, Fraser's Mountain; Janice (Wayne) Campbell, MacLellan's Brook; brother-in-law, Bernie MacDonald, St. Catharines, Ont.; numerous nieces and nephews.
He was predeceased by daughter, Dawn; sons, Eric, Ronald and Robert; grandsons, Nicholas in infancy and Fraser Kirwan; sisters, Carol, Anne, Evelyn and Lottie; brothers, Allister, Rev. Ben, Brian and David.
The family will receive visitors 2-4 and 6-8 p.m. Sunday, August 28 in P. & K. MacDonald Funeral Home, New Glasgow.
A private graveside service will be held in Heatherdale Memorial Gardens.
Donations may be made in memory of Dorance to the Pictou County SPCA or Heart and Stroke Foundation of Nova Scotia.
Visitation
2:00 pm - 4:00 pm
Sunday, August 28, 2022
P & K MacDonald Funeral Home Limited
536 Merigomish Road , P.O. Box 215
New Glasgow, Nova Scotia, Canada
902-752-8866
Visitation
6:00 pm - 8:00 pm
Sunday, August 28, 2022
P & K MacDonald Funeral Home Limited
536 Merigomish Road , P.O. Box 215
New Glasgow, Nova Scotia, Canada
902-752-8866
P & K MacDonald Funeral Home
536 Merigomish Road P.O. Box 215
New Glasgow, Nova Scotia B2H 5E3
P: (902) 752-8866
F: (902) 752-3537
E: info@pkmacdonald.ca